Hurghada is Egypt's oldest and most famous resort.
Offshore is the colorful and bizarre Red Sea world of coral and fish life that first brought Hurghada to worldwide attention, while back on solid ground, the once tiny fishing settlement has mushroomed into a resort city catering directly to tourism.
For northern Europeans (who make up most of Hurghada's tourism influx) this is a prime winter escape, with sandy white beaches and blue skies in abundance throughout the year.
But while Hurghada's main tourist attraction tends to be flopping on the beach, there are plenty more things to do, both in the water and on dry land, for travelers who want a taste of adventure.
For ideas, see our list of the top tourist attractions in Hurghada.
1. Experience Hurghada's Beach Life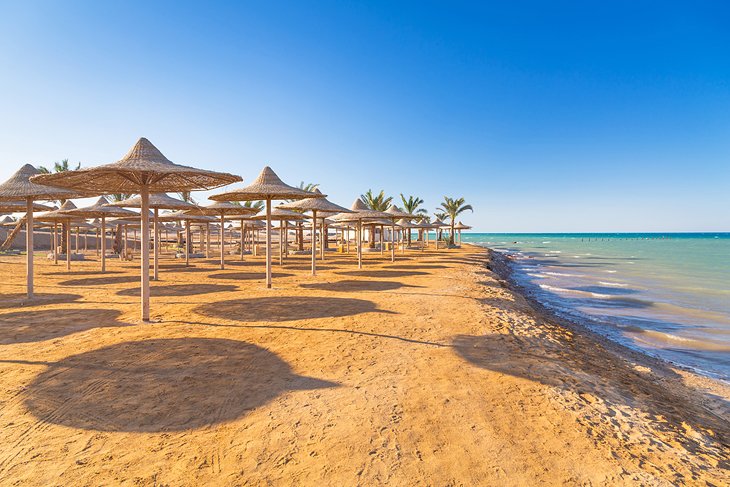 Hurghada's best patches of sand have all been claimed by the shore-side resorts that stretch along the coast both north and south of town.
Even if you're not staying in one of the hotels, nearly all of the resorts offer day access to non-guests.
To really sample Hurghada's beach life though, you should book yourself in for a few nights of resort living.
The best beaches lie south of the main town area (called Sigala) in the unimaginatively named "Resort Strip."
Travel a bit farther south, and you get to the area known as Sahl Hasheesh, which is home to some of the Red Sea coastline's prime pieces of white-sand beach and best hotels.